Publish a flash8 file in different formats
Some time if you want to share a Flash File with your freind but in his computer Flash is not installed then he cant Open Flash File Then What to do ?
So Flash Provide a Publish Option So you can Easily Convert your Flash File into Different formates
Example : – EXE, JPG,PNG,MOV,HTML,SWF.
Steps : –
Open Flash and load your .fla file.
Go to File > Publish Settings.
publish settings dialog appears, you can configure the options. -> and publish ( Ctr + Shift + F12)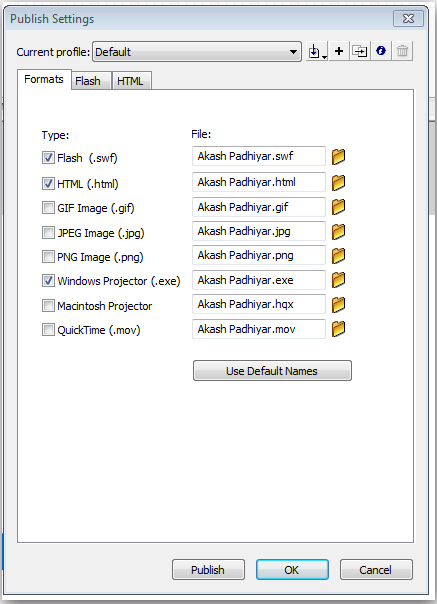 In "Flash" panel, you can set the player version, script version, jpeg quality, etc.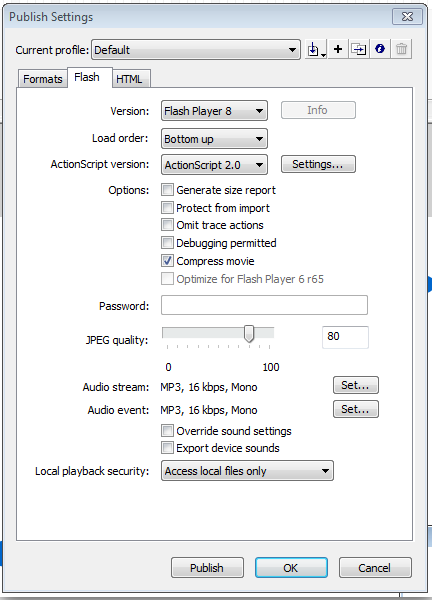 In "HTML" panel, you can set template, dimensions, quality, html alignment, etc.
There are no comments yet, add one below.